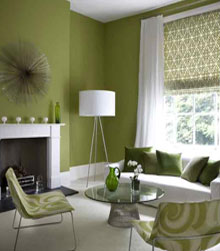 There are many options for maid services, but there is only one that stands out as the best. When you hire Laura's Cleaning Services , you can expect the healthiest, most thorough professional house cleaning available. We pride ourselves on going above and beyond what other house cleaning services offer to provide you with a home that sparkles and shines from ceiling to floor, bathroom to kitchen!
We do not move dirt – we remove it! By eliminating cleaning tools such as dust wands and dust mops that are known for spreading dirt from one place to another, we provide environmentally friendly cleaning services that not only make a customer's house cleaner on the surface, but deep down as well. This attention to detail is what homeowners love.
Customers utilizing our cleaning services most often say the reason they need housecleaning help is because they don't have enough time to get everything done. If you are feeling time starved, stressed, and feel there are not enough hours in the day to get your house cleaner, why not have someone else do your housecleaning. And there's no better choice than Laura's Cleaning Service – the most thorough cleaners in the industry. Do not wait, your very own two-person cleaning team is ready and waiting to dust, vacuum and detail clean every room of your home. we use the same team each visit.