Regular vacuuming removes dry soil and debris from your carpeting, but it often leaves behind oily soiling as well as greasy particles that are produced from cooking.
These oily contaminants are the ones that cause the greatest damage to your carpets, making them dull and fade over time. As they build up they become more difficult to remove. Regular deep cleaning of the carpet can prevent the excessive build up of contaminants and keep your carpets looking fresh and clean.
Regular cleaning of your carpets also helps improve the air quality in your home by removing pet hair, dust mites, and other allergens that thrive deep in the carpet.
Our hot water extraction process is the one most carpet manufacturers recommend. Deep-down clean and service that's second to none—experience the Eco Green Carpet cleaning difference!
We use the patented Rotovac 360 I cleaning system! Rotary vacuum heads thoroughly clean the carpet from all directions with hundreds of multi-directional cleaning passes. The Rotovac's motors supply all the cleaning muscle you need for a deep, freshly cleaned carpet!
What can you do to prepare for your carpet cleaning:
Move small items and breakables from the area to be cleaned.
Get ready to be amazed by the Rotovac.
What you can expect your cleaning technician to do:
Pre-inspection:
We will evaluate your carpet's needs. Every carpet must be treated differently. We will discuss with you the best method for cleaning your carpet. You will know up front what we can and can't do. This way there are no surprises.
Moving Furniture:
When necessary we will move small furniture items and replace after we finish.
Pre-treatment:
We treat spots and stains as necessary and apply a cleaning solution to the entire carpet.
Cleaning:
We use our state-of-the-art Rotovac equipment for a fast and thorough deep cleaning of your carpet.
Post-inspection:
Once the project is completed, we re-inspect the carpet with you to ensure that all the work was done to your satisfaction.
After the carpet cleaning:
Try to keep the room temperature about 72 degrees and use fans to circulate the air around the cleaned carpet–this will help to reduce the drying time. It typically takes 8-10 hours to dry. This could change with the type of carpet and the amount of soiling.
Tile and Grout Cleaning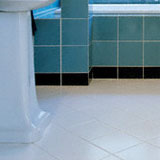 Tile and grout cleaning should be a regular part of your routine. The areas where tiles are used are usually the busiest areas of the home–the kitchen and the bathroom–and they soon collect dust and grime that builds up to leave a layer that dulls the surface. Let us restore them to that "like new" sparkle for you. We clean tile and grout on floors, walls and counter tops.
Even in the cleanest of homes, grout will discolor over time, and tiles will become embedded with grease and soap residues. These can be almost impossible to shift, without proper tile and grout cleaning materials and equipment.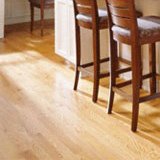 Most tile and grout cleaners rely on water pressure or steam to clean hard surface flooring. These floor cleaning methods can be inefficient and, in some cases can actually damage your tile and grout flooring!
With our tile and grout cleaning system, we can reach the parts that are impossible to get to with ordinary household cleaning products. With our equipment we can safely clean all your bathroom and kitchen tiled surfaces (and floor tiles) and leave them gleaming! And don't worry if the tiles are granite, travertine, marble or slate; we can clean them all, without any risk of damage.
The technicians who do the tile and grout cleaning are full trained and qualified to use our carpet cleaning equipment as well, so we can clean the whole house for you at the same time–offering a significant savings over having to make separate visits.
Pet Odor and Stain Removal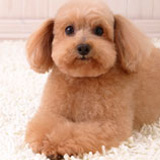 All pet owners will sooner or later have to clean up an "accident." Whether we left our pet alone too long, or they are getting old and incontinent, cleaning up after our companion is an inevitable chore.
When an accident does occur it is important to clean it up as soon as possible to avoid the need for professional pet odor and stain removal later. The best way to do this is to blot the urine up quickly, using a wad of paper towels. Don't rub, as this will just push the urine further into the carpet and, possibly, into the padding. You want to avoid this at all costs, as this is impossible to remove with domestic products and will later emerge as "pet odor."
Cat urine in particular is very unpleasant and dog urine is almost as bad, so being ready to treat the affected area immediately is critically important. But if, despite your best efforts, your home is suffering from pet odor, we can help. We have safe, non-toxic materials that will remove the odor and clean the carpet thoroughly, leaving it totally safe for your pet and children.
If you would like to discuss pet odor and stain removal, get in touch with us today and we can advise you on the best course of action.
Furniture Cleaning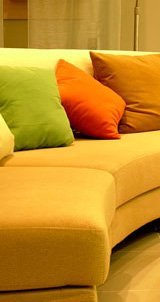 When we live with our furniture every day, we tend not to notice that it is gradually getting shabbier. It doesn't have to be spills or stains that make it dirty-just the general wear and tear of everyday living take its toll.
Although, of course, spillages will make it happen quicker! And if we have children in the home, they often put their feet on the furniture, no matter how many times they are reminded not to–and adults too can be guilty of coming in from outside and then sitting down in dirty work clothes. Regular professional furniture cleaning will help to prevent lasting damage.
Vacuum and clean your upholstery, domestic equipment is not designed to get deep down to get rid of the ingrained dust and dirt, it only cleans the surface. To keep your furniture looking good, and to extend its life, you should invest in professional cleaning on a regular schedule. In between those visits you should vacuum or brush your upholstery at least once a week to prevent a build-up of dirt in the fibers of the fabric.
It doesn't matter how often you
When we arrange to clean your furniture, we visit your home and assess the best methods for cleaning it. If there are any significant stains or damage we will discuss those with you and let you know if they are going to be a problem. We can usually deal with even stubborn, deep-rooted stains with a special treatment prior to the normal cleaning. We will then complete the job right away, leaving your furniture bright and clean.
Your furniture will be expensive to replace, so it makes sense to protect your investment by arranging regular cleaning by a qualified professional.