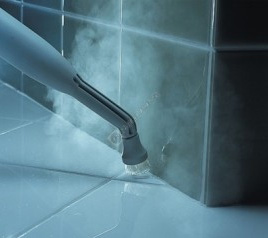 Laura's Cleaning is the first professional Eco Friendly cleaning company in the Northern Virginia that concentrates on eliminating hidden and harmful contaminants found in your home by using up to 500F degrees vapor technology. At over 500F degrees; bacteria, germs, mold and mildew can not survive.
There is hidden contaminants inside every home that will further aggravate health conditions, deteriating immune systems, contribute to infection and even leaving lingering odors. With our new state of the art equipment, our technicians are able to get into nooks, edges, corners that conventional ordinary cleanings are not able to reach or get into. Our "sanitizing" process removes the harmful germs that can affect you and your loved ones health.
Our Eco Safe Technicians are now ready to improve your health with some of the following services: Complete home sanitizing, carpet cleaning and upholstery cleaning, total vents in home, barbeque, grill and oven cleaning, mattress sanitizing, tile and grout restoration. Our services are a necessity for move in and out cleanings. Let us prepare your home for rent or before you move in so that you are free to live.
Our steam cleaning equipment offers ATIS® (Advanced Thermal Ionic Sanitization), Exclusive, Patent Pending, ANTI-BACTERIAL/ANTI-MICROBIAL technology proven by a nationally accredited testing laboratory to kill 99.99% of disease-causing bacteria and mold. Unlike mostly all steam cleaner brands in the industry, our steam cleaners against such strains as Staphylococcus aureus (staph infections), Escherichia coli (E. coli), Salmonella cholerasuis, Listeria monocytogene, Aspergillus niger (mold), and more with conclusive results. Our ANTI-MICROBIAL ATIS® machines sanitized, disinfected, and achieved a higher bacteria and mold kill rate than other steam cleaners tested, by using a patent-pending, anti-bacterial device in the boiler. Additionally, our machines help alleviate allergies with the included HEPA filter and water filtration. Lab tests also offered conclusive results on the ability of ATIS® machines to eliminate MRSA, with a kill rate of 99.999%.
Complete Room Steam Sanitation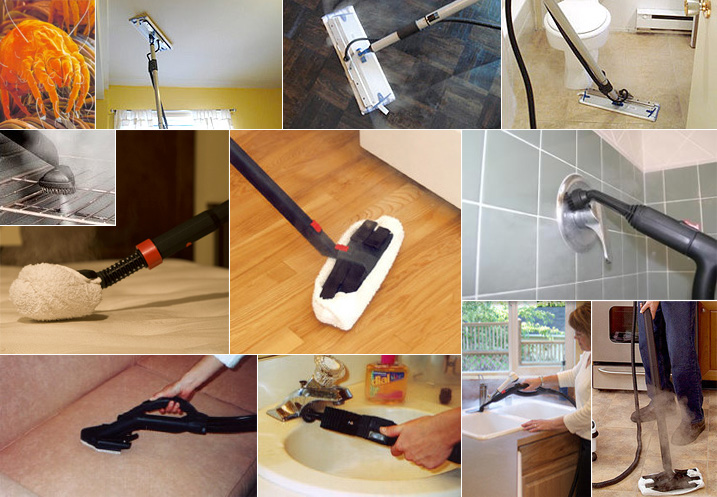 With our special steam/vapor technology, are guaranteed to be the best and most effective way of killing dust mites, bed mites and most bacteria and germs. Typical dust mites are known to be extraordinarily sensitive to extreme heat, they tend to be killed instantly at temperatures over 60ºC / 140ºF. The intense natural disinfecting heat produced from a our industrial steam cleaner at temperatures up to 378ºF actively blast away allergens killing dust mites and getting rid of other allergy causing pests such as scabies, lice, infestations and more.
The use of steam cleaners producing temperatures far greater than necessary to kill dust mites is important as the hotter the temperature is at the surface the deeper down that the steam temperature will reach and the deeper down that the treatment will kill dust mites. We are currently offering a complete House deep cleaning Service Call us for a free estimate today.
Strong antibacterial properties
The laboratory tests proved that a short exposure to steam eliminates 99.9% of bacterias.